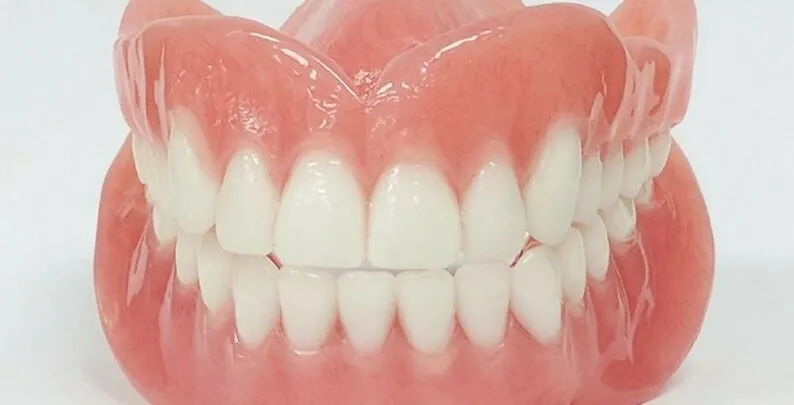 Full Denture
Description
Want to bring back your confidence to smile and enjoy food again? Order our full denture now! 
Why Choose Our Full Dentures?
Comfortable to use
Lightweight, non-allergenic, and metal-free
More durable than other options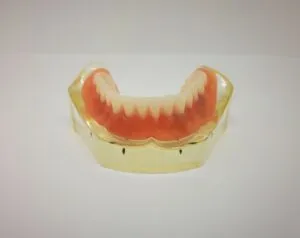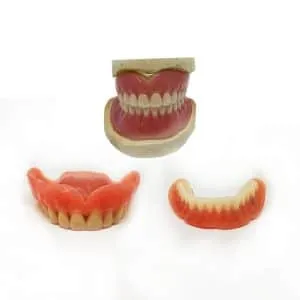 Additional Information
Impression Tray Size Guide
The general rule of thumb for the size of the impression tray is indicated by your height.
For 5'4" and shorter = Small Tray
For 5'5" to 6'1" = Medium Tray
For 6'2" and taller = Large Tray
PLEASE TAKE NOTE: The denture that we will make will be based on your impressions. Please send a photo of your impressions for approval before sending it back to our lab. If your impressions are rejected, you need to buy extra putty.
Our warranty is for 60 days from the day you received the denture. The warranty covers adjustments and/or remakes if the denture doesn't fit. It also covers repairs if the denture breaks due to manufacturing defects.
The warranty does not cover:
1. Reline if the denture is loose due to recent extractions.
2. Lost or stolen.
3. If the denture doesn't fit due to new modifications in your mouth (ie.: recent extraction, crown, etc.) after the denture has been made.
4. Adding tooth/teeth when the denture is already done.
5. Changing the shade of the teeth.
6. Changing the denture type.
The warranty is void if we contact you with a foreseen issue, but you ask us to proceed with manufacturing the denture without the necessary changes/items requested.
Once an order leaves our office, carrier shipping delays may occur due to factors outside of our control. Unfortunately, we cannot control how quickly an order arrives once it has left our office. As much as we'd like to be there, final delivery is out of our hands. Contacting the carrier is the best way to get more insight into your package's location and estimated delivery date. Please make sure you ship your package to a secure location. If a package has been marked as delivered, theft is outside of our control and we are unable to offer refunds for stolen packages. If packages are lost and not scanned as delivered, we can place a claim on your behalf with the carrier. Replacement or refunds will be processed after the carrier has investigated the claim. We are not responsible for lost packages during transit.
DISCLAIMER: We can only issue a refund for unfulfilled orders before 180 days after the payment is processed. After 180 days have passed, we cannot refund an order. We do not offer refunds outside Etsy payments as well.
Product Details
Material: Acrylic
Average Longevity: 5-10 + years
Eat With It: Yes
Reline/Repairable: Yes
Clasp Options: Metal-free
current price:
$345.00
Category:Full Denture
Tags:
Full dentures,
upper full dentures
lower full dentures
buy full dentures
buy upper full dentures online
buy lower full dentures online